All your diabetes essentials in one delicious combo! 
That's right! With this super combo, you can get the DiabeSmart Atta 500g, DiabeSmart Atta Additive 500g, AND DiabeSmart Batter Additive 500g in just one click! 
Diabetes Management has never been easier! Indulge in Rotis, Dosas or Cheelas guilt-free (and blood sugar spike-free) today!
But wait! Great news abhi baaki hai mere dost!
Don't miss out on these thrilling new deals!With every order above Rs 395, get the below additionally:
- FREE Dr Morepen Glucometer worth 665/-
- Free Consultation with our partner HealthifyMe's top-notch Diabetes Experts.
Regular price
Sale price
Rs. 999
Unit price
per
Sale
Sold out
Share
View full details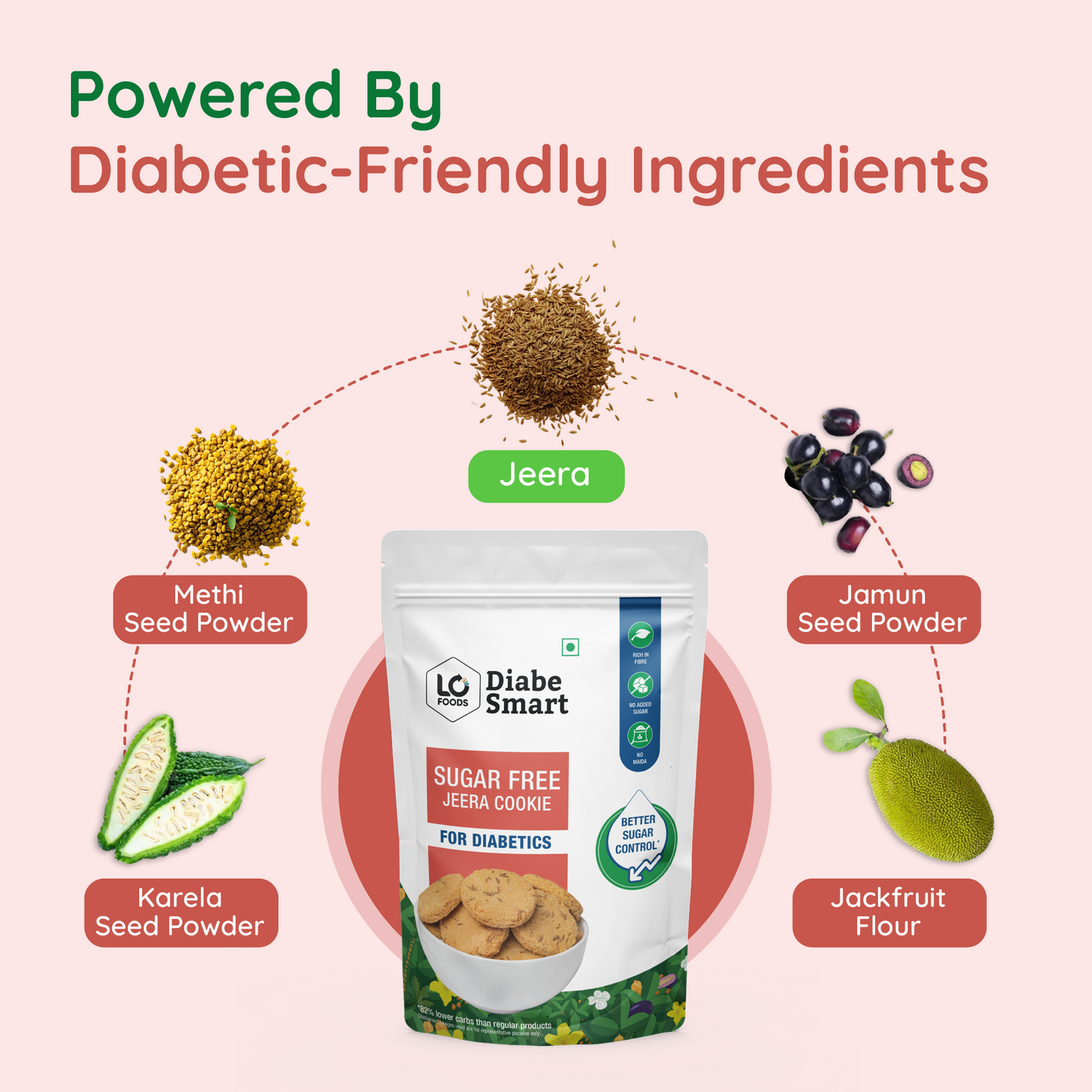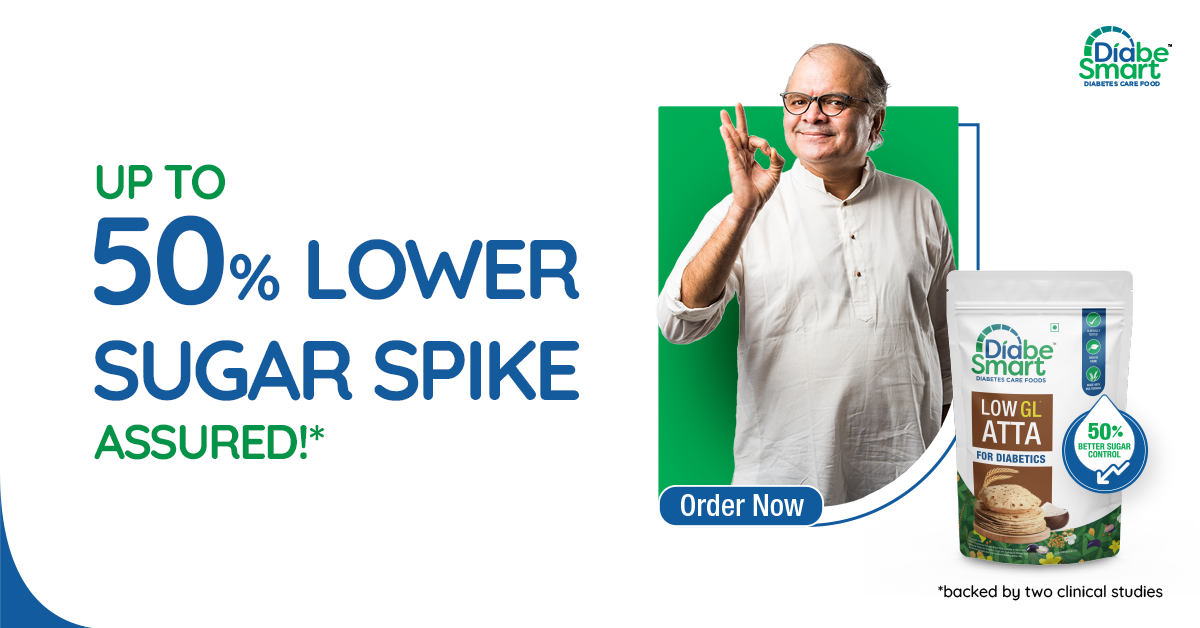 DESCRIPTION
How to Prepare
Goodbye Sugar Spikes… Hello Guilt-Free Indulgence!
Meet The Stars Of This Combo: DiabeSmart Diabetic Atta- 500g, DiabeSmart Atta Additive- 500g, DiabeSmart Batter Additive- 500g

Up To 68% Better Sugar Control:

Made with Low GI ingredients, these DiabeSmart Products release glucose slowly and steadily into your bloodstream, resulting in up to 70% lower post-meal sugar spikes. Test it yourself using a diabetes check machine or sugar test kit!

Backed By Ayurvedic Ingredients:

Made from 100% natural plant-based ingredients such as Methi, Karela and Jamun Seeds & Jackfruit flour. These ingredients are known in Ayurveda to help with blood sugar level management.

Super Taste With No Extra Efforts: DiabeSmart Products are the smartest-ever sugar control solution to maintaining the right balance between health and taste for diabetic patients while reducing the glycemic load. Built for convenient everyday usage, these products perfectly complement diabetic protein powders, karela jamun juice for diabetes and even low GI diabetic rice.

Crafted By Diabetic Diet Experts:

Specially formulated by a panel of nutritionists and dietitians, these diabetes specialist foods can fit into any diabetes management plan to provide the best dietary care. Use regularly, as recommended, to ensure diabetic care for your family.

Clinically Tested & Ready To Change Lives:
DiabeSmart products have been tested on diabetic patients in partnership with India's best diabetes specialists & hospitals.
How to use Atta Additive
Simply use a 1:2 ratio of DiabeSmart atta additive to regular atta.
It's important to note that atta prepared using our DiabeSmart atta additive requires a slightly higher quantity of water while kneading as compared to normal wheat atta. Once the dough is made, set it aside for 5-10 minutes before rolling out the rotis.
Our atta additive is made with diabetic-friendly ingredients like quinoa flour, coconut flour, and flax seeds, and should be stored in the refrigerator to maintain its freshness.
How to use Batter Additive
Simply use a 1:3 ratio of DiabeSmart batter additive to the regular batter of dosa, idli, etc.
If the batter consistency becomes thicker than normal, add some more water to make it perfect. Rest the batter for 5 minutes before continuing cooking.
It's better to store it in the refrigerator to maintain its freshness.
Product good
Diabates control happen when consumed with daily dose of insulin. Normal food at good price.
Tasty but slightly costly
Product is tasty but slightly costly. But since you are denied taking idlis or dosas, so this product fulfills your stomachh. My doctor recommended it
Good alternaticve
Ordered their atta earlier and my mom liked it. So I ordered this combo which has both their additives. Like the batter mix also, not much after taste and she can eat idlis & dosas now.