Extreme Low carb diets made easier, healthier and delish with Lo! Low Carb flour. Multipurpose flour alternative to turn conventional recipes uber low in carbs in an easy switch. This is the best-tasting and most affordable Ultra Low Carb Atta for the hardcore Carb counted Extreme Low Carb diets.
Don't miss out on these thrilling new deals!With every order above Rs 395, get the below additionally:
- FREE Dr Morepen Glucometer worth 665/-
- Free Consultation with our partner HealthifyMe's top-notch Diabetes Experts.
Regular price
Sale price
Rs. 375
Unit price
per
Sale
Sold out
Share
View full details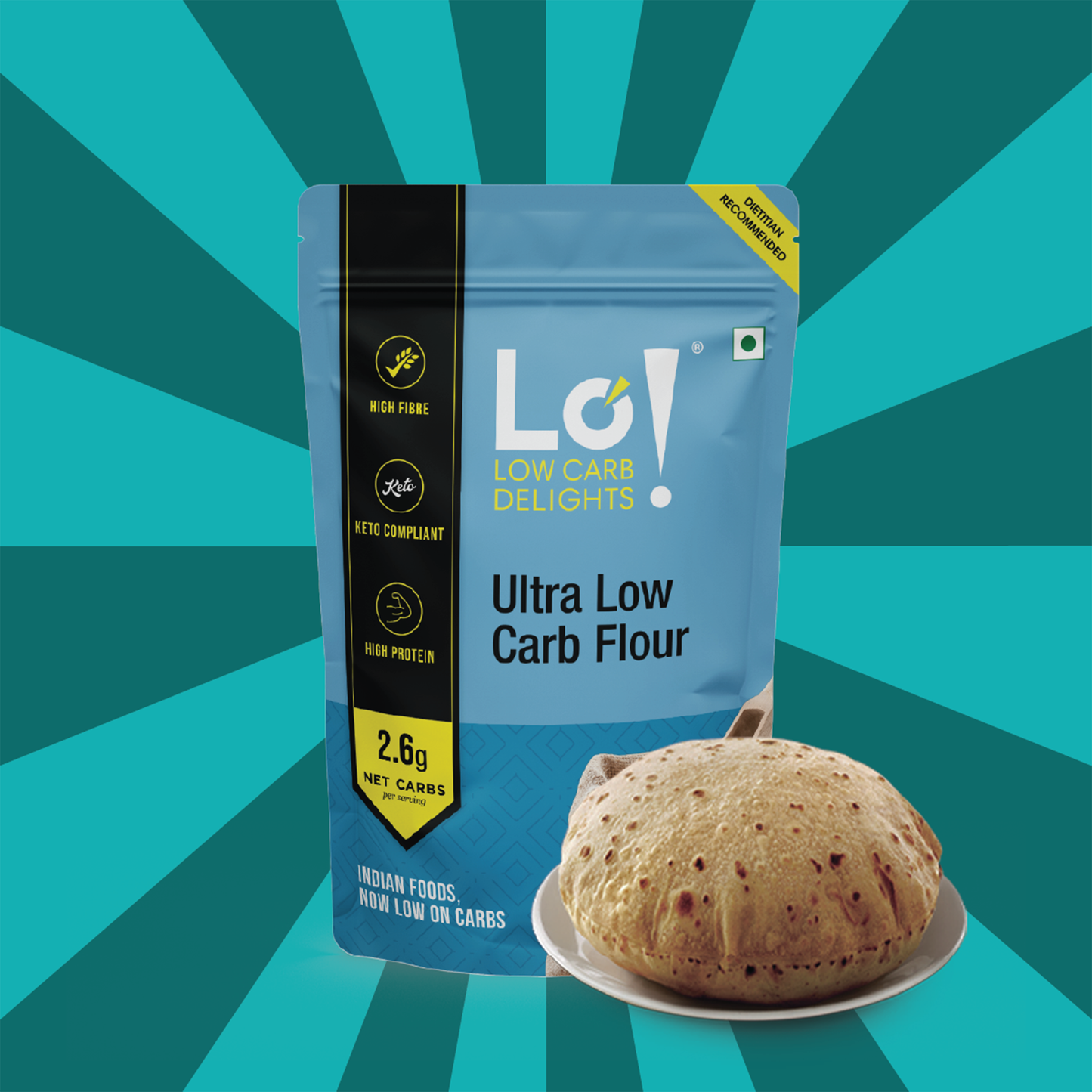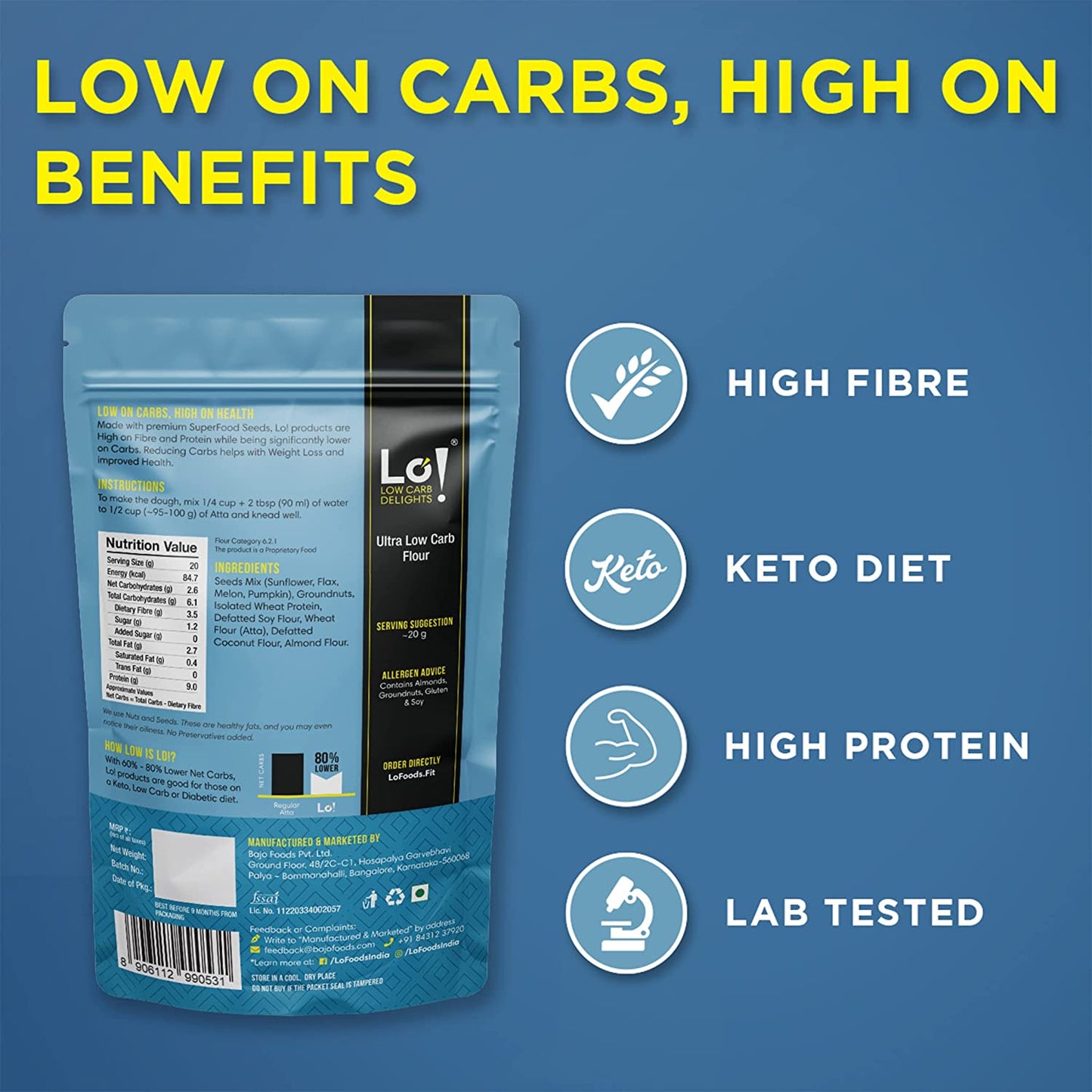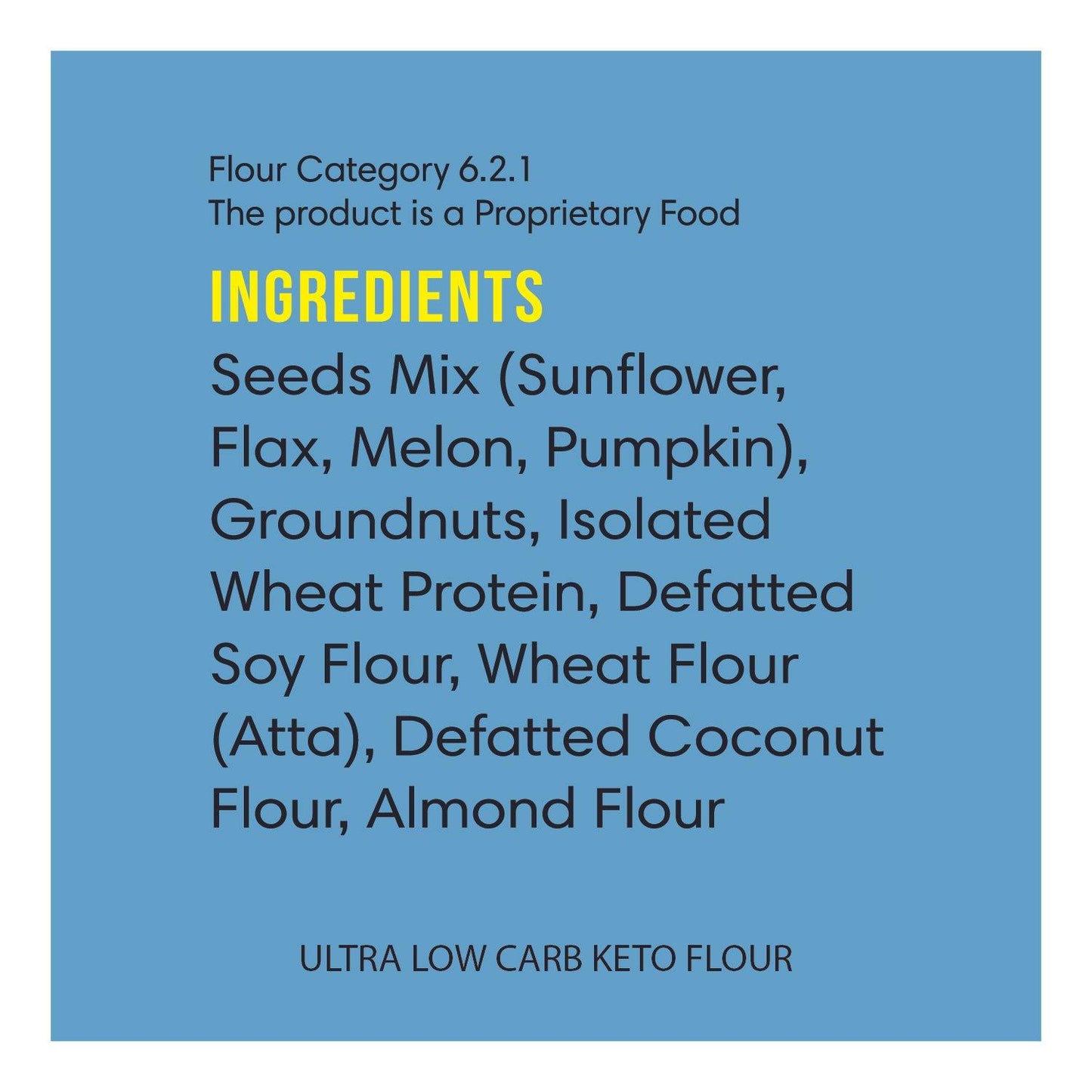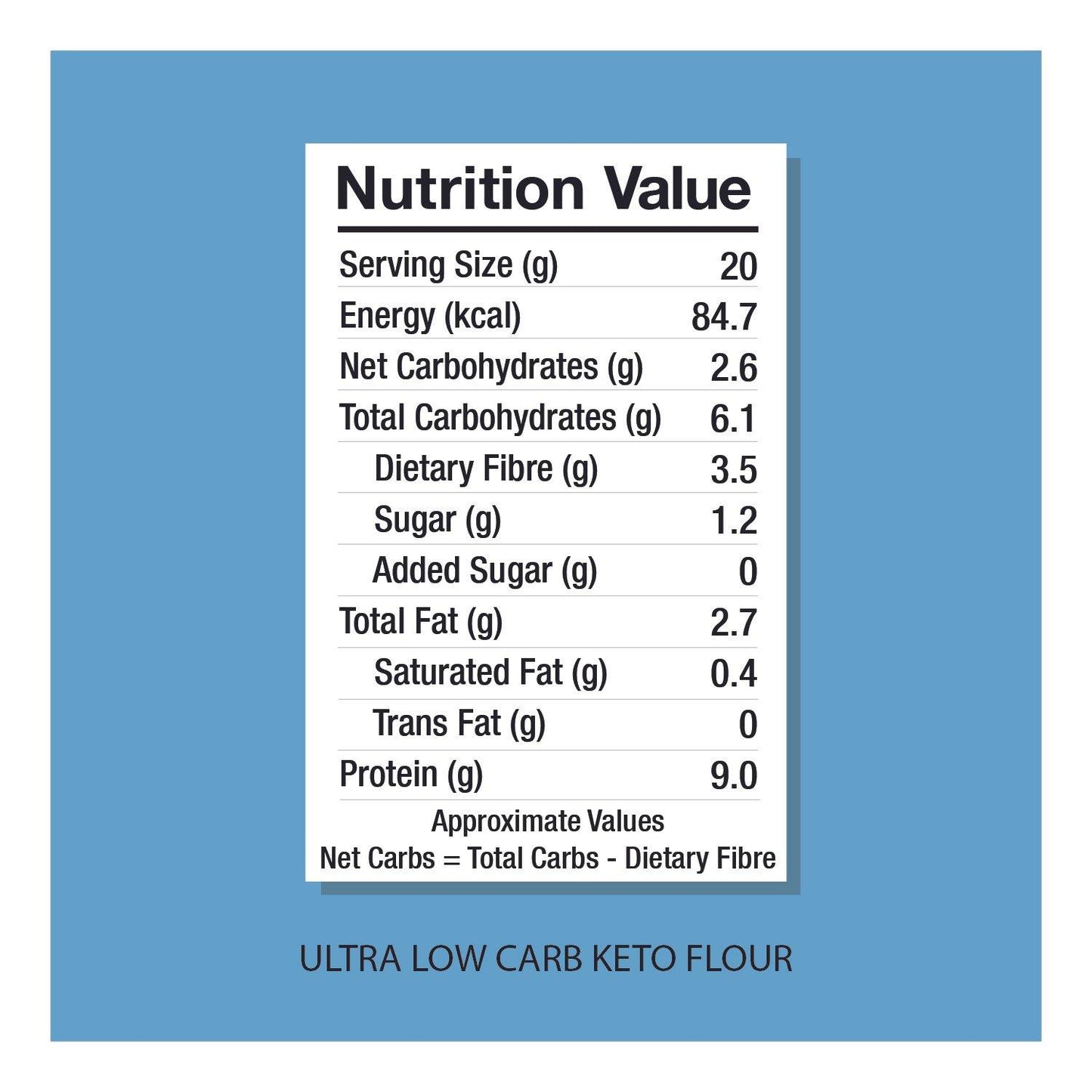 DESCRIPTION
How to Prepare
Must-have Atta for Everyone on an Uber-Low Carb diet
Healthy cooking starts with clean and healthful ingredients. Make your favourite rotis, puris, parathas, pancakes, Brownies, Breads and other fresh bakes with the best-ever low-carb flours enriched with the right nutritional value.
If you are on a hardcore Carb counted Keto diet, this is the best tasting and most affordable Ultra Low Carb Atta. can be subbed for regular flour in a quick switch to make Chapatis, parathas, bread, or cookies that taste and look as appealing as the ones made using regular flour.
Formulated using low-carb ingredients and superfood seeds. With Just 2.8 grams of Net Carbs per Roti, this Ultra-Low Carb flour variant perfectly suits everyone who wants to make healthy eating choices, especially those on Low Carb diets such as the Low Carb, Atkins, Paleo, etc.
Made with superfood seeds, the Atta not just delivers the lowest carbs; it also provides high fibre and protein; making it extremely nutritious as well.
Yields low-carb, keto foods that look and taste as appealing as their regular counterparts and you can hardly tell them apart!